First Minister Nicola Sturgeon praises work of West of Scotland Innovation Hub
Experts from West of Scotland Innovation Hub outlined their scale of ongoing work, which looks at how technology can be used to improve health, at this year's National Innovation Event.
Opened by First Minister Nicola Sturgeon, Scotland's Innovation-led future brought together innovation leaders from industry, academia and the public sector at Murrayfield Stadium, Edinburgh, last month.
During her opening remarks, Ms Sturgeon highlighted the work of the West of Scotland Innovation Hub, which is hosted by NHS Greater Glasgow and Clyde, praising the team for their Opera Early Diagnostic Heart Failure project which has identified several patient benefits, including the potential to reduce waiting times for appointments from 12 months to 12 weeks.
The First Minister said: "At the start of last year, NHS Greater Glasgow and Clyde launch project OPERA, which is of course in collaboration with AstraZeneca and a number of other partners, that is aimed at improving the process for diagnosing patients with heart failure and, amongst other things, is currently trialling the use of hand-held ultrasound devices, enabled with artificial intelligence.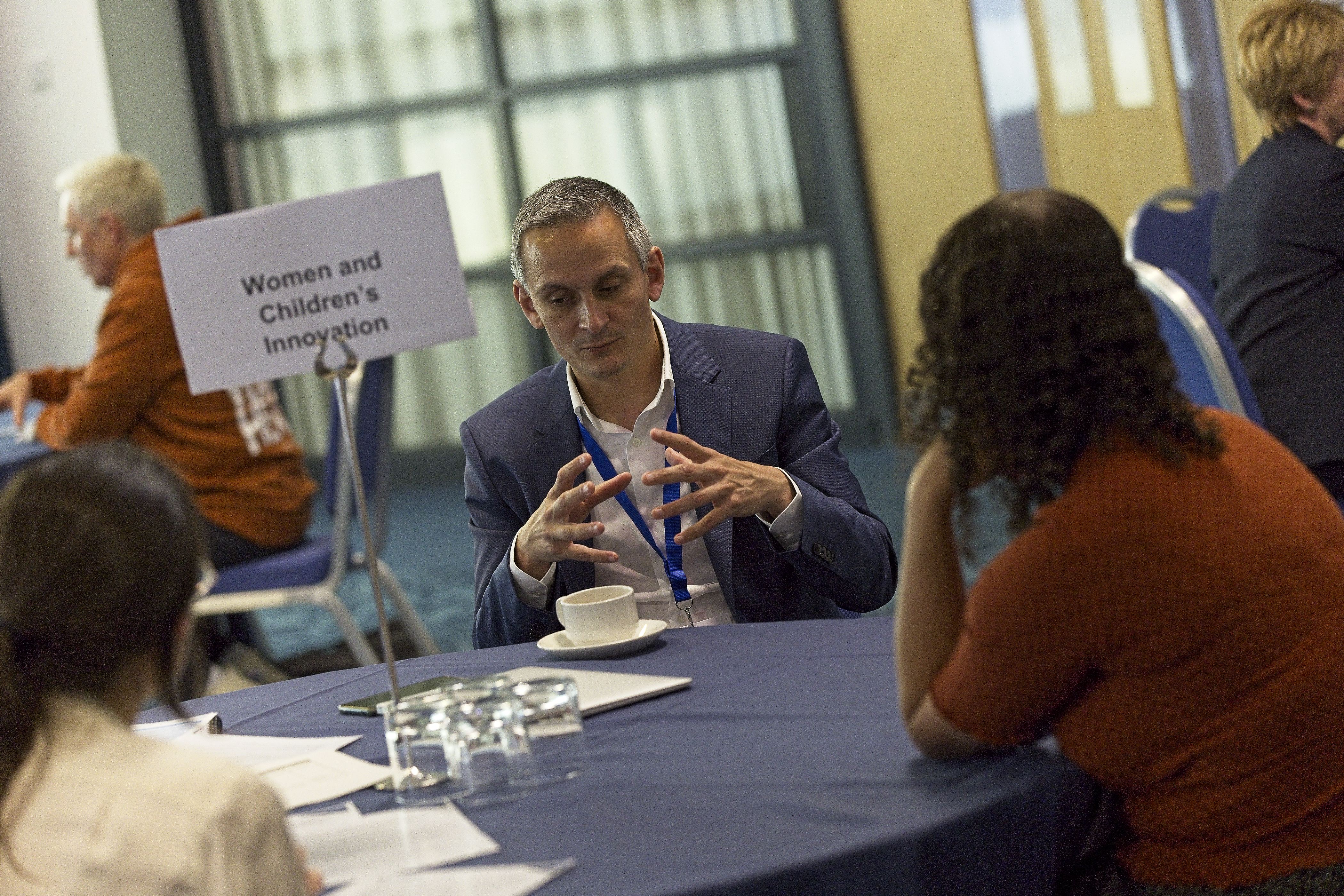 "In Greater Glasgow and Clyde, the project has already helped reduce waiting times for echocardiograms from 12 months to 12 weeks. That is quite an achievement already for that project and it is ensuring more people diagnosed are able to receive the treatment they need as quickly as possible.
"All of that is hugely beneficial for patients and I think does illustrate just how cutting edge the NHS, working with partners in Scotland, already is and how much potential there is to build on that success."
Themes at this year's event included; AI validation and delivery in health and care settings - safe innovation and commercialisation; Medicines - novel industrialisation and introduction of innovative medicines in NHS Scotland; Transformation in chronic disease and Long Term Conditions - a global view of what Scotland can achieve in 2022 and Investment Opportunities in Scotland for Life Sciences.
The West of Scotland Innovation Hub was prominent throughout the day with expert speakers Professor Julie Brittenden, Director of Research and Innovation, NHSGGC, Neil Warbrick, NHSGGC's eHealth Innovation Programme Director, JD Blackwood, Programme Manager for iCAIRD and Dr Neil Patel, Clinical Lead, West of Scotland Innovation Hub & Neonatologist at the Royal Hospital for Children in Glasgow giving invaluable insight into research and innovation projects underway across the Hub and NHSGGC.
Professor Brittenden said: "We are thrilled to have been able to attend the National Innovation Event again this year. 
"There are currently more than 1,000 research studies underway within NHSGGC, and we are supporting more innovation projects than ever through the West of Scotland Innovation Hub, funded by Scottish Government.
"In 2022, while we continue to deliver our COVID recovery plan, we will look to build on the momentum for change across research and innovation and play our part to make the NHS the country's most powerful driver of innovation which will help improve the lives of patients and the public."
The West of Scotland Innovation Hub is currently collaborating with academia and industry on a 57 innovation projects, with a cumulative value of £93 million. These collaborative projects examine the impact of AI and new technology on improving diagnosis, enhancing the patient experience and transforming the delivery of health and social care by driving forward the early adoption of novel devices, products and services.
NHSGGC's eHealth Innovation Programme Director Mr Warbrick added: "The work of the West of Scotland Innovation Hub, hosted and supported by NHSGGC, is helping to transform services and can revolutionise the future of patient experience.
"We are so pleased to have been part of the National Innovation Event, giving us the chance to showcase the amazing level of work that is going on, the NHS support that is available to innovators, exchange ideas and share NHS priorities with innovators from across Scotland." 
In a world first, heart failure patients in Scotland have been given access to a device and drug treatment which allows patients to receive hospital care from the comfort of their own home. Following a successful initial trial stage at the Queen Elizabeth University Hospital, the Subcut treatment has moved into its second 'home' stage of trial. This treatment aims to not only improve the lives of those requiring treatment is but will also help reduce the strain on hospital beds by removing the need for patients to spend up to 10 days in a ward.
Also included in the West of Scotland Innovation Hub's work is the multi-award winning Dynamic COPD, which allows patients to monitor their Chronic obstructive pulmonary disease symptoms at home. COPD affects approximately 120,000 in Scotland and is the second most common reason for emergency hospital admissions. Using their smartphones or other devices, patients have direct access to a range of self-management tools, as well as notifications for daily patient reported outcomes, enabling the clinical team to proactively monitor patients remotely.  It also enables patients to message their clinician and community respiratory response team in real-time, improving efficiency of daily care, particularly during Covid-19.
Elsewhere, NHSGGC's vCreate Neuro project has allowed patients and carers to share recorded videos and associated information with their clinical teams, doctors and nurses directly, safely. vCreate has been used by epilepsy patients, with videos acting as visual aid to assist clinical teams with diagnoses and management advice, including for suspected seizures and other neurological disorders. This is the first secure management system in Scotland that allows patients to share videos directly with clinical neurology teams and has reduced delays in diagnosis and treatment and risks unsecure storage of sensitive data.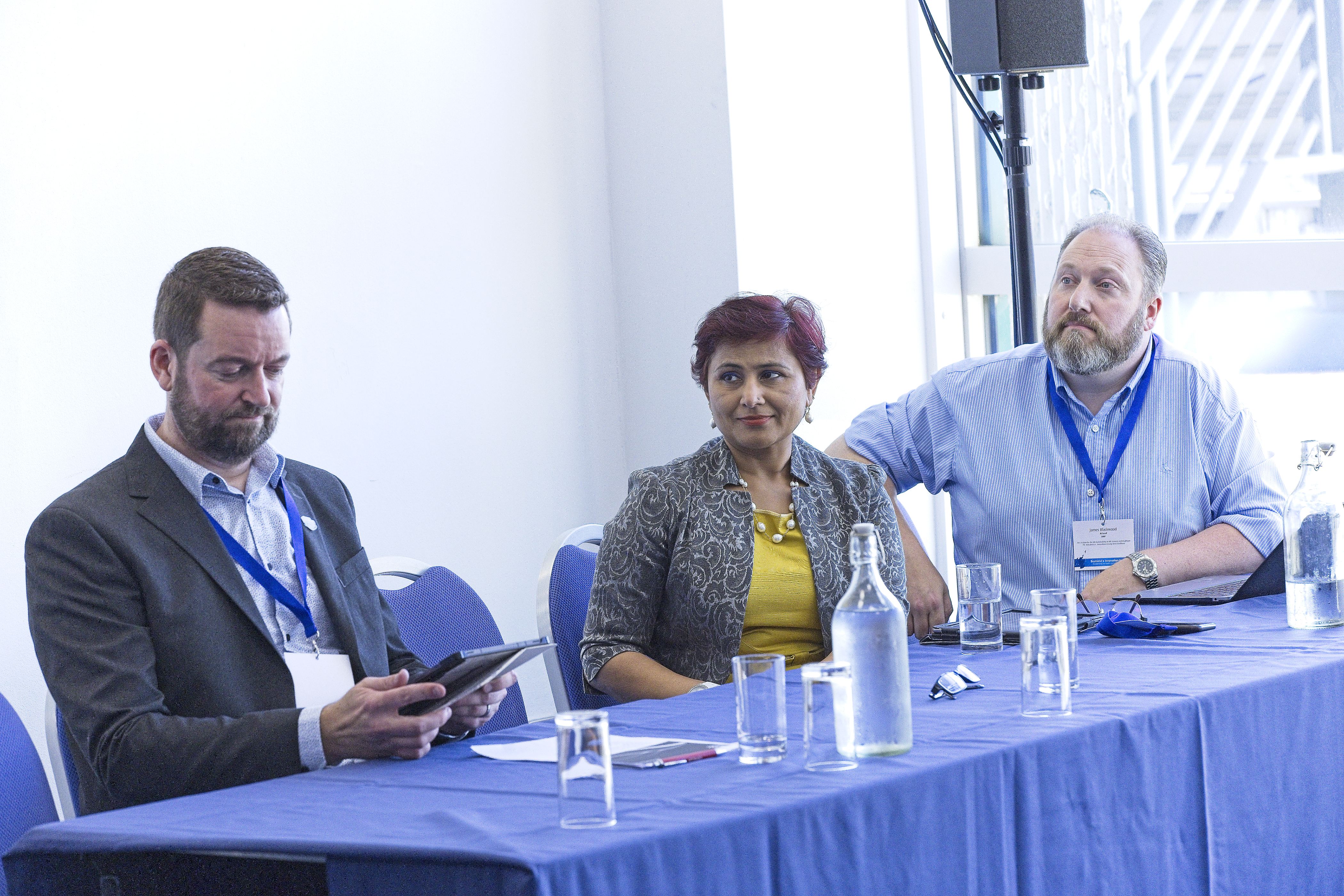 Professor David Lowe, Clinical Director, SHIP said: "Scotland is home to a vibrant life science sector; underpinned by strong partnership across NHS, industry and academia. The National Innovation event was a showcase of some of the fantastic work going on across Scotland, including key projects in heart failure and artificial intelligence supported by the regional test beds.
"Through the work of the Scottish Health and Industry Partnership (SHIP) we will continue to work with partners across the sector to accelerate the development and delivery of innovative products, services and devices that meet the demands of NHS Scotland, but critically respond to the needs of healthcare systems worldwide."
ENDS